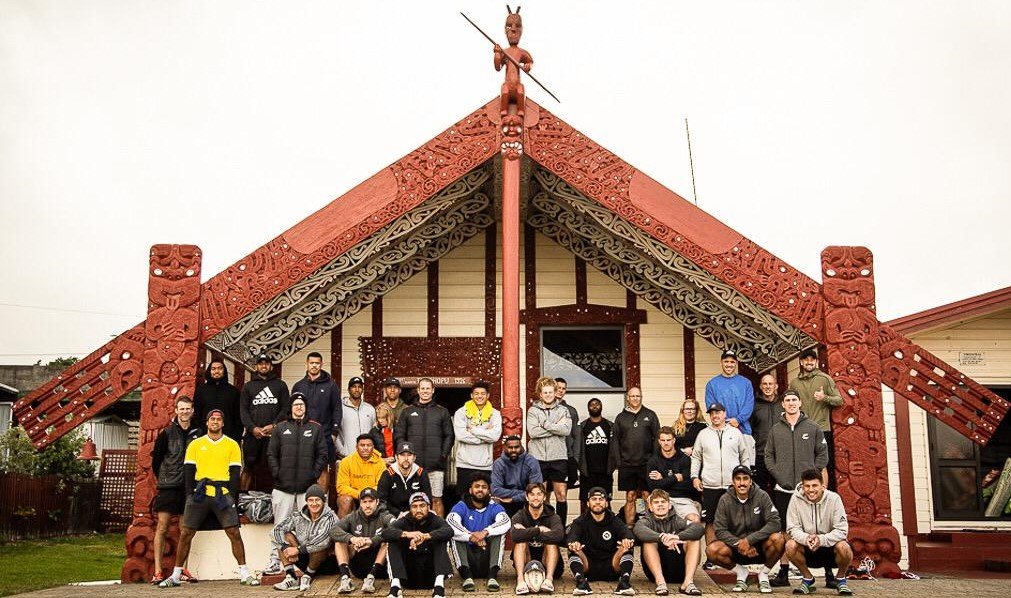 Photo: All Blacks Sevens players on a vist to Tunohopu Marae.

In the Player Zone, you will find information that is exclusively relevant to players at all stages of their journey.
Click on the headings on the right-hand side to go to the subject.
Player Zone summary
Player support – as a life member of the NZRPA, find out what support is available to you while you are playing, living overseas and in your retirement.
Current players – information regarding the different sectors of the game for men and women at the Academy, NPC and Super Rugby levels.

Overseas (The Rugby Network) – support for preparing to play overseas, while overseas and as you transition back home and out of the game. The Rugby Network offers career advice, support and planning.

Retired players (The Rugby Network) – support and connection for after your playing days and managing your transition into your next career.
Mental health and wellbeing – your mental wellness is important, and here you'll find useful information and support options.
Insurance – if you have any insurance questions, you will find the relevant contact details on this page. As a professional player in New Zealand, you recieve medical and life insurance. Find out what you are insured for. If you are going overseas, find out what you need to do to keep your insurance going or put it on hold while you're away.

Podcasts (Player 2 Player) – in this zone, you'll find podcasts in which players talk and share their own experiences.
Recommended books (Player 2 Player) – here you will find books that other players recommend because they have found them interesting or useful.
Videos (Player 2 Player) – on this page, you will find videos of players talking to others and sharing from their own experiences.

Careers & education – visit this page to find useful information to help you prepare your curriculum vitae, prepare for interviews and find out about study options including online study. If you would like free career- or study-planning support, please our contact our career specialist, Fiona Brading at fiona.brading@nzrpa.co.nz. If you would like access to The Hub, our online learning centre for players, which offers a wide range of topics to help your personal development journey, please contact your team's Personal Development Manager (if you have one) or email thehub@nzrpa.co.nz.

Collective & contracts – here you will find the latest Collective Employement Agreement and Memorandum of Understanding between the NZRPA and NZR.

Finance – here you will find details of the Super Rugby and Black Ferns savings scheme.

Forms – as members of the NZRPA, you are required to fill out the membership form and an information consent form. You'll find them both here.

Job vacancies – here you'll find links to job-seeking sites and any vacancies that members provide us.
Player business directory – keen to support your fellow players past and present in their business? Here's a list of player-owned and run businesses. To add your business to this directory contact Mark Ranby at mark.ranby@nzrpa.co.nz
Events – find out what events are being held for players past and present. To have an event added to this page please contact Mark Ranby at mark.ranby@nzrpa.co.nz.