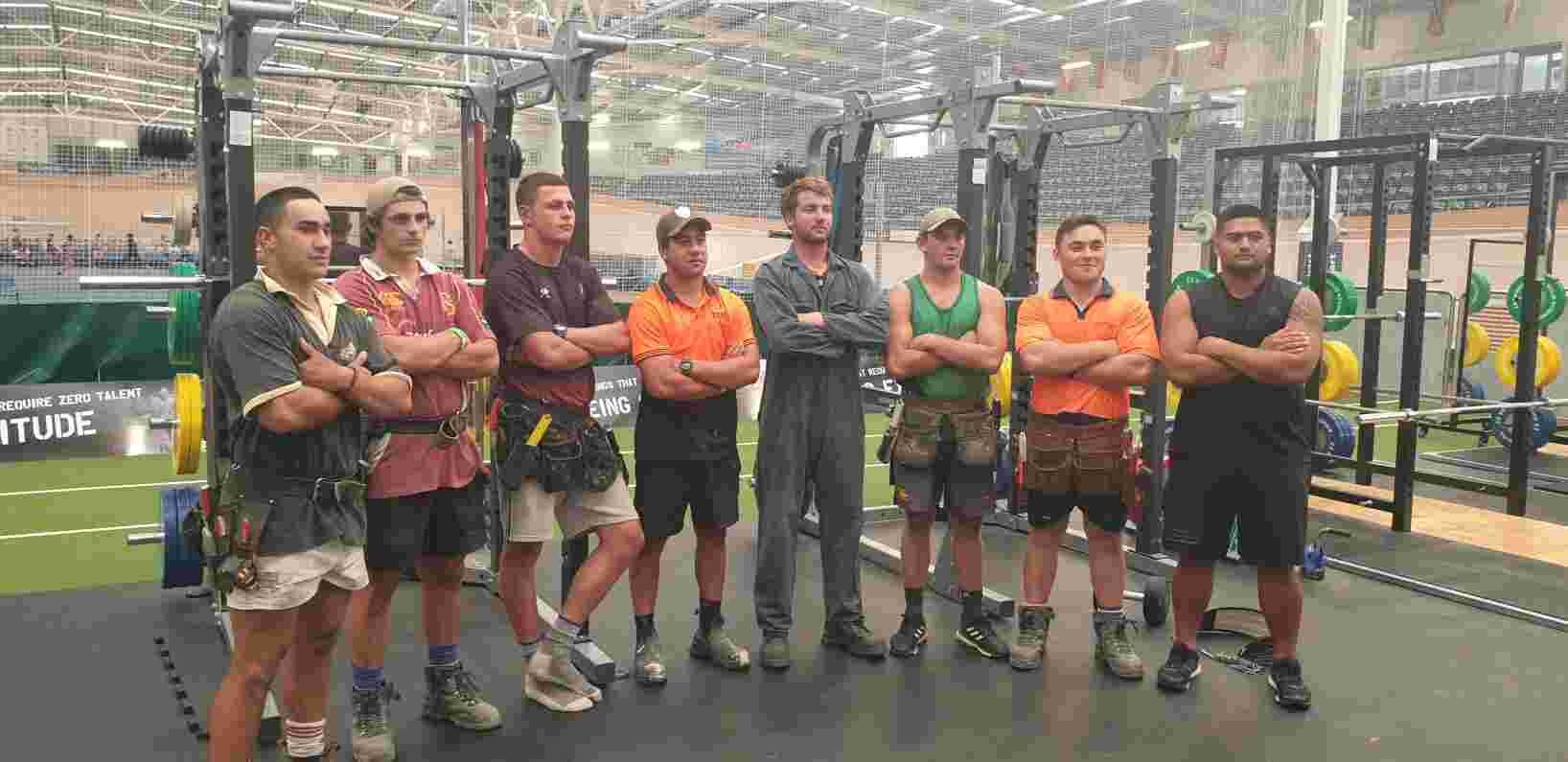 In the Southland Rugby Academy players are literally building a future for themselves. The players are working on dual careers by doing apprenticeships while participating in the rugby academy programme, similar to other Academy players across the country. Now the NZRPA has teamed up with BCITO and developed a special programme to offer professional players the option to start apprenticeships while still playing (see information below).
In Southland there is nearly a full house of Academy players doing building. Eight players are doing their building apprenticeships, while another is doing a boatbuilding apprenticeship. One of the other players is working as a teacher aide. As many of these young players have found out, the most challenging aspect of being in an Academy and doing an apprenticeship or working is learning to balance work, study and training. However, like many former Academy players have found out, learning the valuable skill of good time-management and developing a good work ethic has set them up well for their career both in rugby and outside the game.
Highlanders players Elliot Dixon and Waisake Naholo both acknowledged this when they addressed the Academy players during the Highlanders Regional Academy Day. The professional players said that this is the hardest time in a rugby player's career as there is so much to balance, however, they also said that the rewards for putting in the work now are worth it, as it will give the players great transferable skills for life.
With the rapidly growing popularity of trades among players, the New Zealand Rugby Players' Association has partnered with building apprenticeship provider BCITO to offer a unique opportunity for sportspeople to start working their way through a building and construction apprenticeship while they continue their professional playing pathway.
This opportunity is open to players playing professional rugby for a Super Rugby, National Sevens, Black Ferns or All Blacks team. These athletes are able to make a start on their apprenticeship theory studies while still playing, which up until now hasn't been practical under the traditional apprenticeship scheme. Meanwhile, players at the Academy and Mitre 10 Cup level are able to undertake standard apprenticeships.
Under the new BCITO Enterprise package players can work their way through the BCITO resources to learn the theory aspect of the building and construction qualification by completing manageable blocks of learning to gain NCEA approved credits. The player is supported and assessed by a local training advisor, and the credits that are gained contribute towards their building and construction apprenticeship. The player can then complete the practical side of their apprenticeship when they have a break from the game whether injured or on a sabbatical, or when they have exited the game.
Women and men across the country have already taken this opportunity as part of their Personal Development Programme.
Jason McKenzie, the Personal Development Manager for Southland, said, "Times have really changed. In the early days of the Personal Development Programme, we only had one player doing his apprenticeship. Now everyone is eager to prepare for life outside of rugby and appreciates the value of it."
With over a decade in the role, McKenzie said, "It usually takes a year for young players to learn how to manage their commitments and footy, so by year two they have got a good grip on it and have worked out how to run the academy programme concurrently with their career."
Apprentice builder, Taine Te Whata said, "I love doing my apprenticeship. It was hard to get into a rhythm of it all, but now I have it under control and am looking forward to finishing it in a few years. My goal is to eventually own my business once I get a bit of experience. I would say to anyone wanting to do it you have to remember there are good days and bad days, but you just have to push through, because in the end it is will be worth it."
For any players wanting any information about doing apprenticeships, please contact your local Personal Development Manager, email contact@nzrpa.co.nz or call 0800 PLAYER.
Photo Caption
L to R: The Southland Academy Building Apprentices: Taine Te Whata, Curtis Williams, Ben Paulin, Kaleb Talamahina, Jack Nally (apprentice boat builder), Henry Earland, Jacob Payne and Leo Wiki (teacher aide). Absent: Josh Mason and Kalani Elder (both apprentice builders).