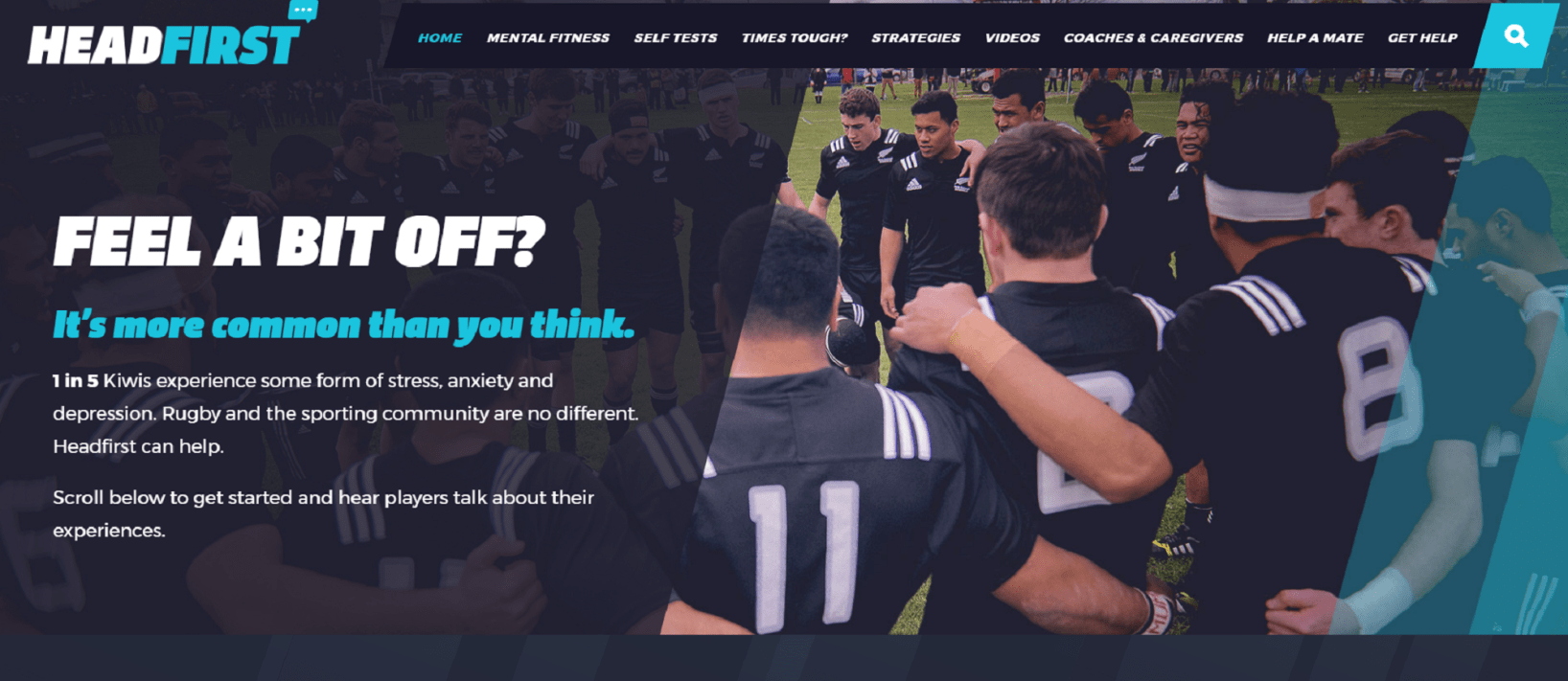 New Zealand Rugby (NZR) is stepping up to help address New Zealand's high rates of mental illness and the stigma associated with getting help with the launch of a website and social media campaign targeting the rugby community's mental health.
The website, www.headfirst.co.nz, offers players, parents, coaches, referees, volunteers and supporters a resource to get information about mental fitness, mental health and wellbeing.
The campaign features stories from 133 cap All Blacks legend Keven Mealamu, All Blacks Assistant Coach Wayne Smith, Black Ferns Sevens star Ruby Tui, former Chiefs and Junior All Blacks prop James McGougan, the Sunwolves Liaki Moli and former international referee Chris Pollock, amongst others.
NZR Education Manager Dr Nathan Price said New Zealand has sobering statistics around mental health in which one in five kiwis experience mental illness each year and our youth suicide rate is one of the highest in the OECD.
"Rugby plays a huge role in the fabric of our community and culture. Over 170,000 Kiwis play rugby, coach and referee. Hundreds of thousands more are volunteers, parents and fans. Rugby is engrained in our communities and by default contributes to mental health statistics.
"Rugby is in a unique position to contribute to the conversation around mental health and wellbeing. There is a perception that rugby players are tough and asking for help is a sign of weakness. Our campaign is explicitly about breaking that down. Asking for help is actually incredibly courageous and very tough.
"We can help to shift perceptions by asking rugby players to talk about these issues and show people who look up to them that mental health and wellbeing are best dealt with by being open and seeking help.
"This campaign is especially important for rugby because we work with a number of high risk groups. A large number of rugbyplayers are young men. 75 percent of mental health issues start before the age of 25 and the male suicide rate is 19 per 100,000 compared to the female rate of 6 per 100,000.
"Maori and Pacifika are overrepresented in mental health statistics. We hope that rugby can be a vehicle to help make a difference in these communities.
"When a player suffers a physical injury they get it treated. We want mental health to be seen in the same way, it should be no different. At the first sign of a problem people should seek help and get support and treatment.
"Our aim is to get the Headfirst website and resources in front of as many within the rugby community as possible. Improving mental health literacy and awareness is the first step in tackling the problem. Once awareness is raised people are much more likely to seek help.
"We are excited to use our position of influence in New Zealand, especially with young men, to make a real difference and reduce the stigma around mental health and wellbeing."
| | | |
| --- | --- | --- |
| Video resources for the Headfirst campaign Link to campaign video here Link to longer format video here | | |
| | | |