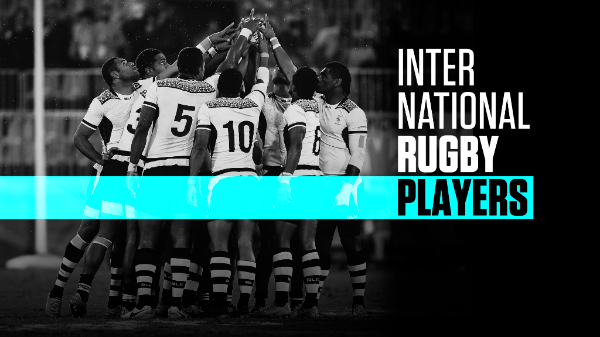 A wide-ranging survey of international players has revealed what they believe are the major focus areas for the global game.
The study, carried out by International Rugby Players, looked at issues including club and country workload, head injury management, standards for emerging nations, player availability and other key topics.
All 20 Rugby World Cup 2019 qualified countries along with four other emerging nations took part in the survey, taking in over 350 international players during October and November 2018.
CLICK HERE TO VIEW THE SURVEY REPORT

The results saw players raise concerns about the amount of games played and training load:
Over half (54%) of those surveyed think Test Matches should not be played outside the current International windows
45% of players said they have been pressured to play or train when not fully fit
33% missed 6 matches or more because of injury in the last season
Almost half think 21-25 is the optimum number of matches to play per season

Many players also highlighted concerns around contact sessions during the season, with one player remarking: "Contact at training, whether in club or in the international set-up, needs to be limited. Players need to be protected from under-pressure coaching staff."
Players were also asked about factors that impacted on mental load, with injury and financial matters just some of the pressure points.
International Rugby Players CEO Omar Hassanein said: "Firstly, I'd like to thank all of our members who took the time to complete this survey. The feedback from all 24 nations was incredible and shows the passion of players who want their voices to be heard and the issues to be highlighted.
"What's become evident is that player welfare can't be just talked about, it needs to be acted upon. As an example, too many players are highlighting player load as a real issue and talking about being overburdened in training or playing too many matches.
"This survey has highlighted many important areas of work and we will be progressing these with World Rugby and the other governing bodies in 2019 and beyond, including the ongoing work of the Player Load Working Group."
Club vs Country
The survey also highlighted the issue of player release, with almost a quarter of players surveyed admitting they had been put under pressure by their club not to play for their country. Of that, 40% had succumbed to this pressure.
Player Development Manager with Pacific Rugby Players, Joe Rokocoko said: "We know from our work with PRP that some guys have been put under pressure to stay with their clubs instead of playing with their national side"

"The survey results show how bad it can get sometimes. There's a lot of work we need to do to make sure players are able to play at the pinnacle of the sport, which is for their country, and that the integrity of the game is upheld."
While the vast majority of players think medical staff are following the Head Injury Assessment to the letter of the law, there remain some concerns around the Return to Play Protocol.
International Rugby Players board member, Rob Nichol said: "The fact that some players felt the need hide symptoms of a head knock so that they can start the return to play protocols means authorities have to take the decisions out of the hands of players."