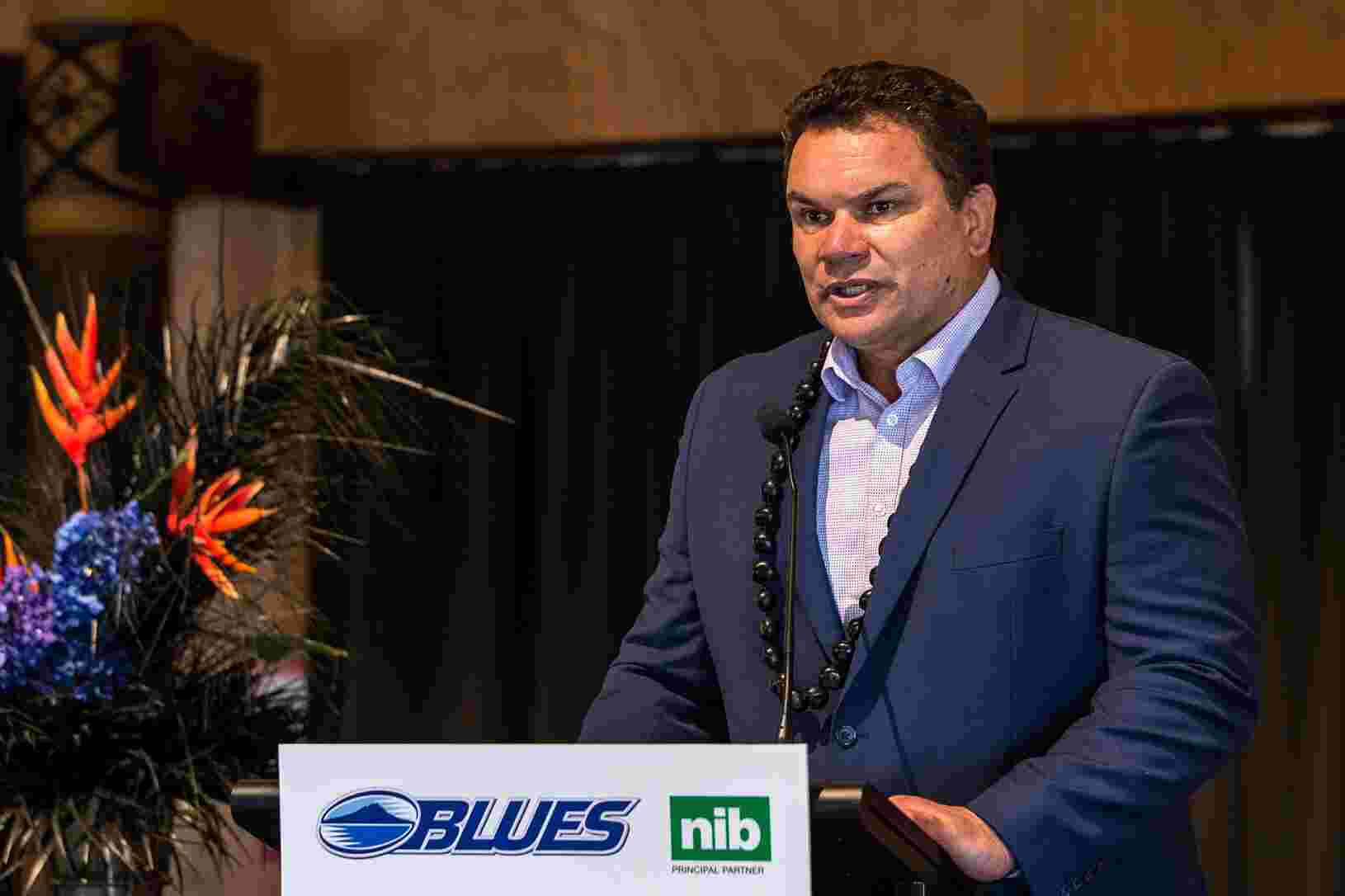 By Dylan Cleaver NZ Hearld
Michael Niko Jones was a prince of a player, arguably the most athletically gifted flanker to ever grace the No7 jersey.
An awesome physical presence, Jones was rugby's embodiment of Muhammad Ali's "float like a butterfly, sting like a bee".
Inspired, as so many of his generation were, by the skills and savvy of Bryan 'Beegee' Williams - "he was the ultimate role model, not just as a rugby player but he was smart, he was educated" - Jones played 55 tests for the All Blacks in a career interrupted by two knee reconstructions and a broken jaw. It is for his work off the field, however, that has seen him honoured with a Knight Companion of the New Zealand Order of Merit for services to the Pacific community and youth.
Jones founded and is chairman of the Village Community and Youth Trust, which started as a way of helping keep Pacific and Maori youth out of gang activity and has grown to include a sports academy and mentoring programmes.
"I feel very privileged, and humbled," Jones said of his honour. "[Helping Pacific Island and Maori] youth is an area of my life I feel very passionate about. I'm mindful that so many people have paved the way for me and I have so many people on this journey with me helping me. There are others in our community doing just as important and transformational work as we do here."
The Village was based on the kaupapa, "it takes a village to raise a child", and Jones drew on his own family's experience as inspiration. Jones' father died when he was 4, leaving him with his "loving" mother and an entire community.
"Growing up in West Auckland, we didn't have much, but I was rich in terms of the people around me.
"I was raised by a village. Not just my mum, my aunties and uncles and cousins, but my coaches, my teachers, my pastors, the church. All those wonderful components of the big village that raised me."
Does he see a community now that is as invested in its neighbours?
"When I was growing up ... we all had the same challenges, aspirations and daily struggles, so to speak. What I see now is there are a lot of opportunities but there is the haves and have-nots and that spectrum, that divide, is growing."
Jones was also instrumental in establishing the Pacific Peoples Advancement Trust, which established and sponsors the Pacific Advance Senior School, opened in 2015, to raise educational achievement of Pacific students. A matai in Samoa, Jones holds many positions of influence in the Auckland Pacific community.
His evolution as a spokesman for his people was remarkable.
When Jones was selected to the All Blacks in 1987, he was so chronically shy that he preferred not to speak at all.
Teammates helped bring him out of his shell. By the time he retired in 1999, he was an eloquent analyst of the game, and by the time he ended his tenure as coach of Manu Samoa in 2007, he was a forceful champion for his people and players.
A committed Christian who refused to play rugby on Sundays, there is a missionary zeal to Jones' work and life after rugby.
"Rugby was a wonderful [part] of my life but I realised I had to use the platform it gave me, the influence I can use to put good teams and people together for a cause."
View article and video here: http://www.nzherald.co.nz/spor...