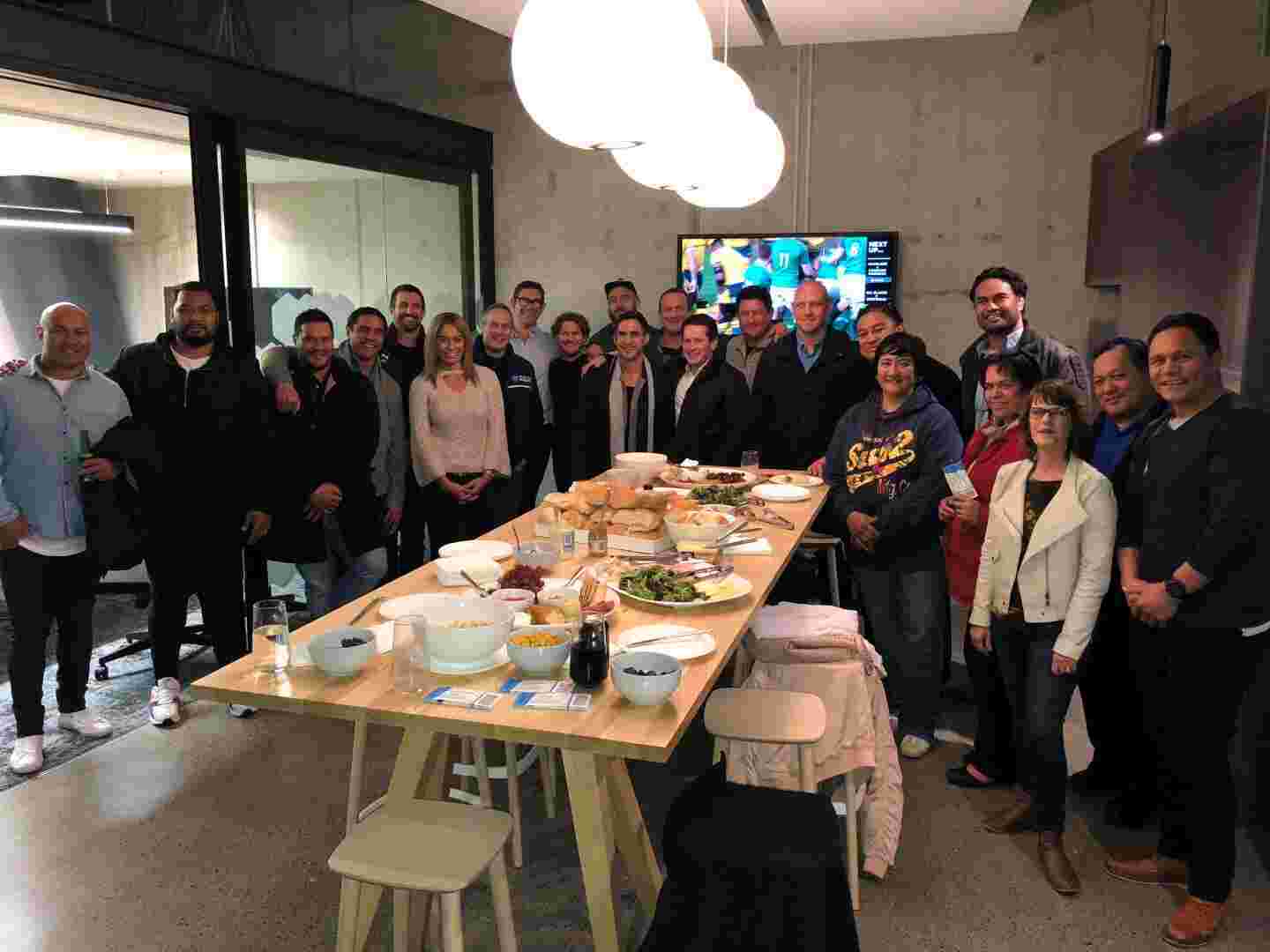 The NZRPA Rugby Club held their Auckland event on Friday with a group of past men and women players gathering ahead of the Blues v Reds match at Eden Park.
The informal evening provided the retired players an opportunity to re-connect and meet new people with many similar stories to share.
Former Blues, New Zealand Maori and All Black player Angus Macdonald who now owns Skippy Bins and a demolition company called Mac Group said "It was great to catch up with everyone. Rugby provides a great platform to build friendships, so it is valuable to keep those relationships going. It was great to be able to share and hear what everyone is up to and understand their journey as transition can be challenging."
Kevin Senio, Player Services Manager from the NZRPA said "It is a good forum for both those who have been out of the game for a while and those who have recently or are approaching retirement to learn from each other through sharing their own experiences, providing support and networking."
Fiona Brading the Transition Personal Development Manager who specialises in supporting athletes through the process of career change also shared the range of services and support that are available to past and current players through the NZRPA particularly around career identification, retraining and transition out of sport.
The NZRPA are working to establish a thriving network of retired New Zealand Professional Rugby Players across the country to provide camaraderie, networking, support and advice. If you are a former professional player and wish to take part in any of these events or be added to the NZRPA Rugby Club database please email fiona.brading@nzrpa.co.nz.