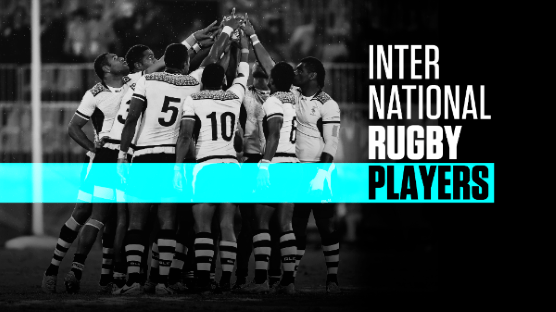 Players' Outline minimum conditions for global season

International Rugby Players, the body representing all elite and professional rugby players globally, has announced a list of Players' Principles that must form the basis of any future global tournaments.

The player body formulated the principles last year, after plans for the proposed Nations Championship were scrapped. They were again discussed when the organisation's General Executive and Players' Council met last month, with the issue of a global season still firmly on the agenda.

The focus of the Players' Principles is on ensuring that all tournaments include:

An equal playing field with more meaningful matches for emerging nations, with a view to removing the current tier system and allowing the game to grow
An optimal match, training and travel load which protects the physical and mental well-being of players, allowing them to consistently perform at their best
A balance between club and country, ensuring that clubs adhere to Regulation 9 and that players don't feel compromised when leaving their clubs for international duty
A commercially viable model that allows players to be paid a fair revenue share
A competition that works for the fans
World Player of the Year, South Africa's Pieter-Steph du Toit, said: "One of the things that was lost in the mix last year during the Nations Championship debate was that players are actually in favour of a proper global season that works for everyone.

"But we're against anything that burns players out, excludes emerging nations and doesn't grow the game. These principles are a sound basis from which to start the discussion and of course we expect the players' view to be properly considered from the outset of any talks."

The Players' Principles were presented to World Rugby and unions at the Rugby Athletes Commission in December and again at a forum in London last month.

International Rugby Players board member, Dr. Sharron Flahive said: "We are consistently reviewing statistics around training load, optimal match load and long-haul travel. It is important that any future tournament focuses on getting this right in order to have better performing players and, as a result, a better product for fans to enjoy".

USA captain Blaine Scully added: "It is very important that any tournament structure is clear, easy to understand and works for the fans.

"As players, we recognise the importance of a commercially viable model that engages all stakeholders. Our aim is to work with the relevant bodies within rugby to build a global product that grows the game for all and delivers value to our supporters."