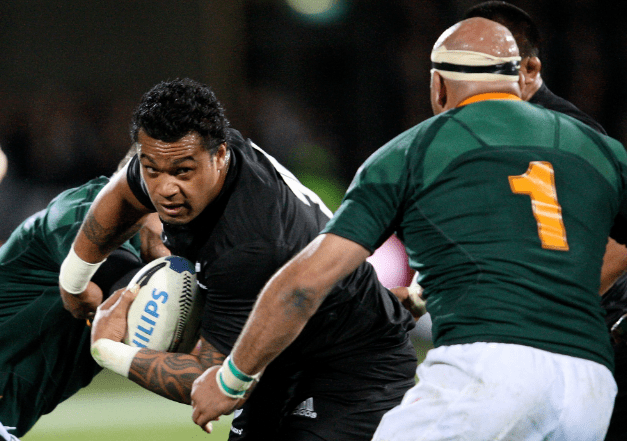 New Zealand Rugby Players Association (NZRPA) expresses great sadness over the passing of former All Black player Sione Lauaki.
The 35 year-old former Chiefs loose forward who had kidney disease, died early on Sunday surrounded by family. Speaking on behalf of the Players Association, former Chiefs team mate and Kelston Boys High School friend Stephen Bates said "We are all shocked the loss of a guy so young."
"Our love and support go out to Sione's wife Stephanie, his family and his children.
"He was a real colourful character who had a lovely heart and was a lot of fun. He was a hell of a rugby player who could do anything on the field he wanted to. Off the field he would do anything for his friends and was a lovely man. Our sympathies go out to his family."
Tasesa Lavea who lived and played with Sione in France at Clermont and for Auckland and the Chiefs said "Everyone remembers him for his uncompromising on field play, but behind the scenes he was a very caring man.
"He had a great sense of humour and was always laughing. He was a spark plug in terms of energy. He loved living life and always put others before himself. It is a very sad time and he be greatly missed. "

Tana Umaga who captained Lauaki in the All Blacks said "This is another sad loss for our rugby family. It is another one gone too soon and our thought go out to his family and friends.
"In his style of rugby, Sione was a beast on the field and I remember looking up at him as he was running over me on several occasions."
Referring to the loss of several team mates recently Umaga said Umaga "I encourage everyone to make the most of life while you can as it has been cut short for several of our mates."
Lauaki also played for Waikato and the Pacific Islands.